29.10.19
Hemp Seed Oil For Your Dog's Skin And Coat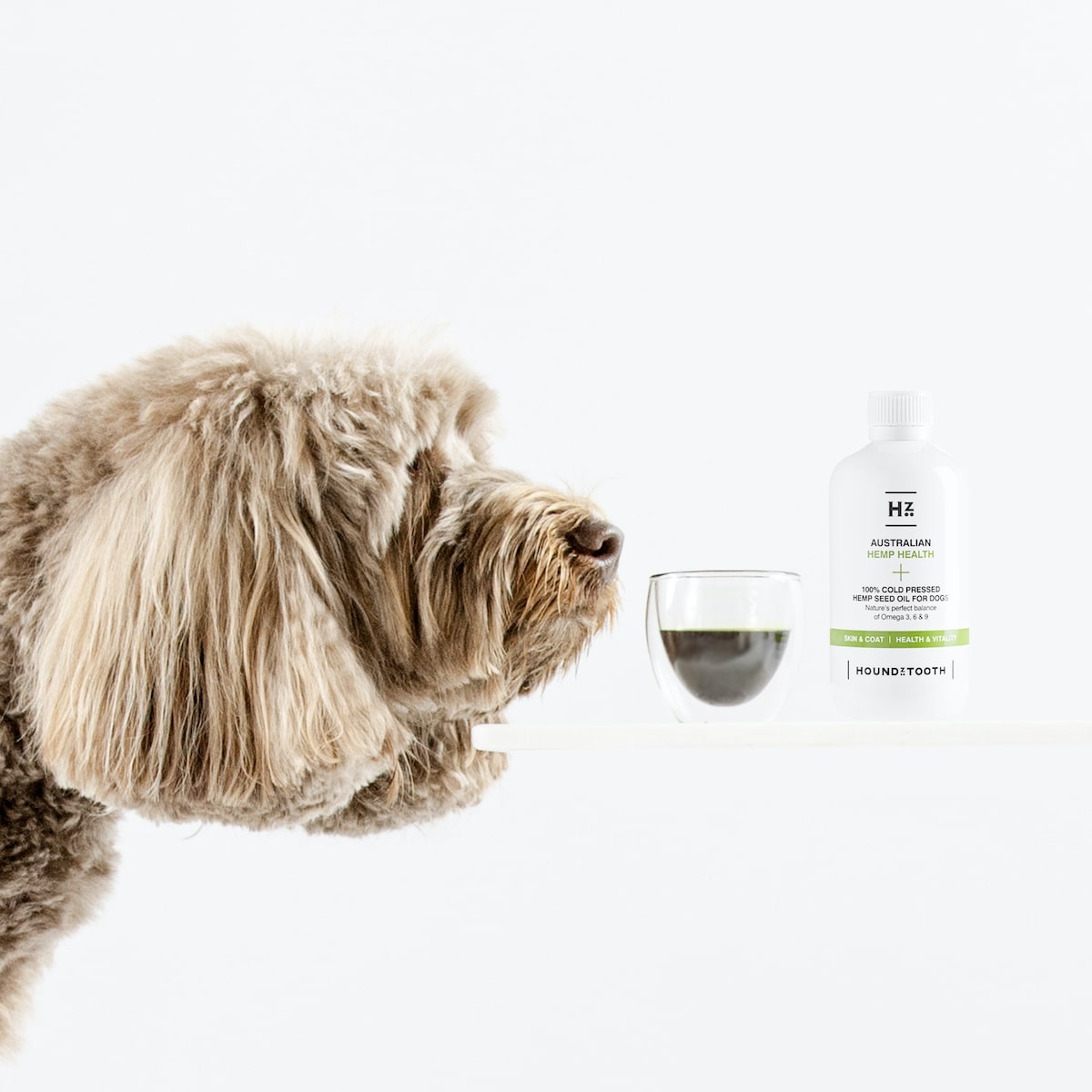 Hemp seed oil is a secret weapon when it comes to your dog's skin and coat.
Over the past 5,000 years, the hemp plant and its properties have been used for a variety of different herbal and medicinal reasons, particularly for skin health and wellbeing.
It's naturally full of good fatty acids and antioxidants which help keep your dog's coat shiny and healthy. It also works to relieve painful skin allergies and conditions that can leave your bestie feeling under the weather.
Hemp seed oil for dogs is particularly convenient as it can be added to your dog's food as a regular supplement that will help maintain a healthy coat, or it can be applied directly to your pooch's skin for ultimate moisturising and to really attack the cause of any discomfort in your dog.
Houndztooth's 100% cold-pressed human-grade hemp seed oil for dogs is sustainably-sourced and available online here.